COMMON BIRDS on HEAD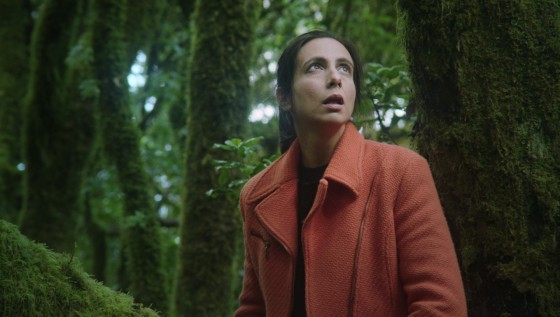 24 March 2021
HEAD, Geneva / ECAL, Lausanne / EDHEA, Sierre
MAPS Online - Art Master Symposium 2021
Common Birds is presented and screened as part of a one-day Symposium: "On fugitive presences of resistance with Silvia Maglioni & Graeme Thomson"

https://edhea.ch/en/projets/maps-online-master-symposium-2021
THE ULTIMU SOGNU online KUB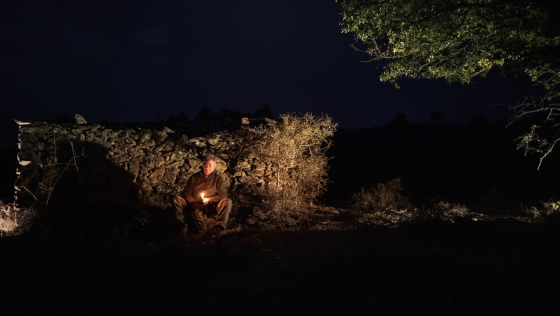 L'ultimu sognu est une rêverie primitive. Un conte. Un incantation. Un fil de parole où chaque mot est pesé ; une écriture donc. Un film poème qui scrute les augures. Des images hors du temps, qu'elles soient anciennes ou contemporaines, racontent la vie des bergers dans la montagne corse. La forêt pour les bêtes sauvages et la mort qui rôde. De jour comme de nuit, à l'ombre des colonnes de fumées de l'écobuage, nous foulons ce territoire mythique du maquis d'où une voix se fait entendre, celle d'une mazzera qui nous dit que dans son rêve, la mort des bêtes annonce celle des hommes.

Excentrics, une collection en partenariat avec la

SCAM *
SANKARA IS NOT DEAD in La Fête de l'Humanité Autrement

SANKARA IS NOT DEAD de Lucie Viver is scheduled during the online event La Fête de l'Humanité Autrement 2020.
Two screenings are planned on La 25 ème Heure : FRIDAY 11 SEPTEMBER at 10:30am and WEDNESDAY 16 SEPTEMBER at 10:00pm.
Buy your tickets here
SANKARA IS NOT DEAD receives the First Prize at Rhode Island International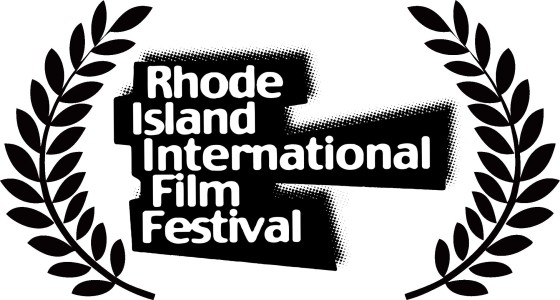 SANKARA IS NOT DEAD de Lucie Viver receives "Breaking boundaries" First Prize at Rhode Island International Film Festival
A First Prize shared with the film AFTER YOUR REVOLT, YOUR VOTE by Galadio Parfait Kabore
Breaking Boundaries: Films that celebrate the endurance of the human spirit and resilience in the face of injustice.
TORINO FILM FESTIVAL ULTIMU SOGNU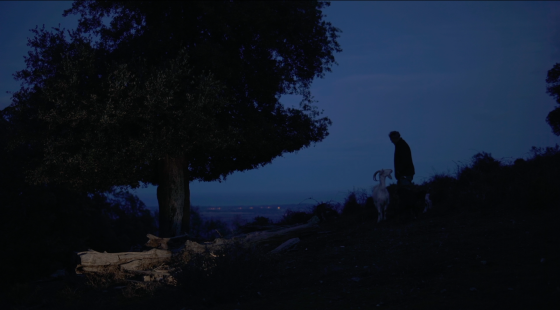 "La seule chose que j'ai, c'est la beauté du monde
la seule chose que je sais c'est que j'aimerais le conserver" 

Baustelle, la chanson d'Alain Delon.


En cette période marquée par l'attente de la catastrophe et bouleversé par l'urgence de l'éviter, TFFdoc a décidé de se donner le temps de s'arrêter pour contempler ce que nous avons autour, de profiter du plaisir d'être dans le monde.
Cet espace a pour titre " la seule chose que j'ai, c'est la beauté du monde " et se compose de quatre documentaires et de la conversation avec l'écrivain et philosophe franco " Bifo " Berardi. 
La beauté pourra-t'elle nous sauver, nous sauver ?

37th Torino Film Festival
TFF37 INTERVISTA Lisa Reboulleau
VIENNALE ULTIMU SOGNU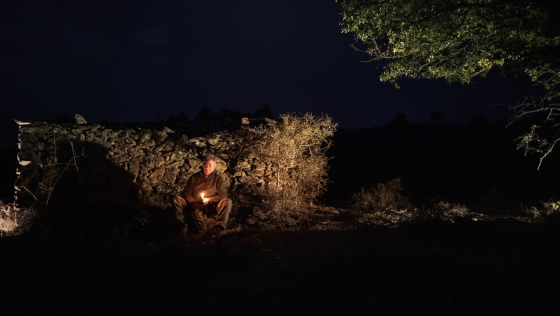 This film evokes a time in the lives of Corsican farmers when existence was not merely a matter of labour, food, animals, and the soil; just as crucially for their continued survival, it involved dreams, signs, visions, spirits and protective spells of the type that Jean Epstein once filmed. This way of life passes not only because of the encroaching modern world, but also because the old ways, and the most enchanted members of the community, have died. Reboulleau weaves speech, music, documentary-like images, and striking archival footage of the region into an elegy that transcends naturalism. (Adrian Martin)
The Filmfestival Viennale
JI.HLAVA IDFF ULTIMU SOGNU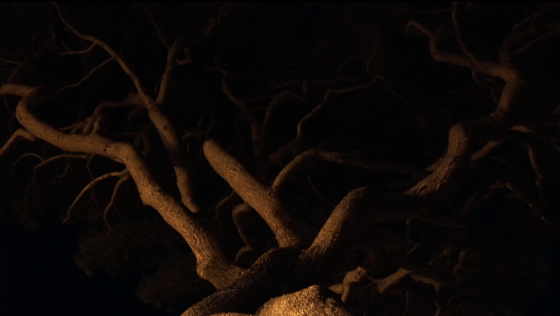 Deep inside the wild nature of Corsica, a woman leads her lonesome life, with menacing forebodings of the future passing through her dreams. She keeps entering the forest, hunting after wildlife and in the eyes of her dead pray, she can see faces of people doomed to pass away soon. The locals think about her as an insane beldam, turning away from her except for a shepherd who had already found out for himself that her gift of telling fortunes is real. A dark film filled with mysterious atmosphere lets the audience into the world of island legends, folk tales and rural superstitions. The film also makes observations on the everyday work of shepherds in the open nature, meanwhile involuntarily contemplating topics posed beyond the horizons of human understanding.
JI.HLAVA IDFF
DOK LEIPZIG ULTIMU SOGNU
The woman who was in touch with animals was called Lucia. She is no longer alive, but her voice comes back, bringing images, coarse-grained and analogue, from a time when people still knew that there is a connection between the death of the animals and the death of the people. Today, in the digital present, there is only an old man alone in the forest, with a gun, a dog, a flashlight and the memory of Lucia. What do the sheep dream of, he wonders? And the donkeys? (Lukas Foerster)
DOK LEIPZIG
COMMON BIRDS IFFR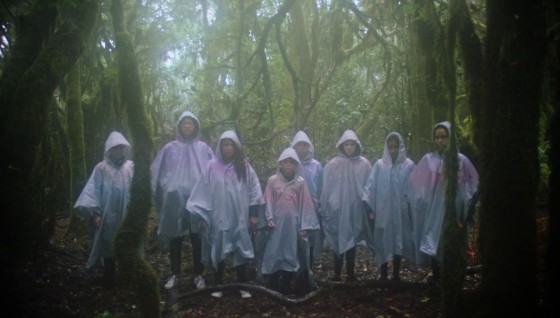 Some 2,500 years after it was written, Maglioni and Thomson give the play The Birds by Aristophanes a remarkable update. Combining a contemporary Athens marked by crisis and the ancestral forest of La Gomera, they alternate between Ancient Greek and Silbo Gomero. The latter is a nearly extinct whistled language that forms part of a long tradition of resistance.

Half documentary, half fantasy, this deadpan tale of two friends who opt for a life as outcasts evokes both the recent social history of Greece as well as another, timeless realm. Taking their inspiration from Pasolini as much as from Straub & Huillet, the filmmakers daringly shift from grey to colour, from a gritty realism to poetic mysticism, in order to contrast the economic climate with the ecological. In a deceptively simple, yet inventive form, Maglioni and Thomson explore the boundaries of voice and language, while articulating an uncompromising criticism of capitalism and power relations.
Festival international du film de Rotterdam
In Mansourah you separated us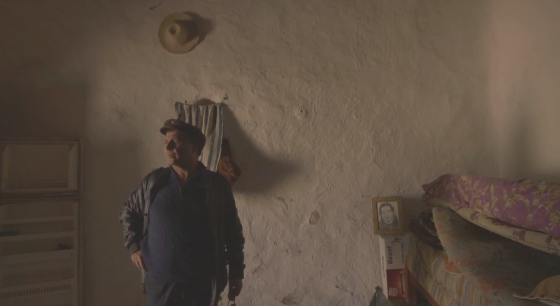 PRESS COVERAGE
Le Journal de l'Afrique - France 24 - Interview in French
France 24 (Interview in Arabic)
Algerian newspaper El Watan, «Des récits et des chants de lutte», K. Medjoub
Algerian newspaper El Watan «Ces mots qui se lient et racontent l'histoire comme un film choral » by Walid Mebarek
Interview in Al-Jumhuriyya in Arabic
Interview published in French in « Le Point Afrique » by Hassina Mechaï
A text written by the author and published in Orient XXI « Algérie coloniale. Le silence de nos pères » by Dorothée Myriam Kellou
Interview published in French in « Awotelle La revue Panafricaine » by Bassirou NIANG
Middle East cinema: These are the region's top films of 2019, Joseph Fahim
(Français) PROJECTION à la GAITE LYRIQUE du film CHAQUE MUR EST UNE PORTE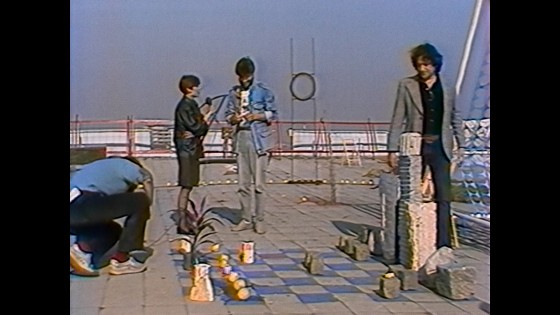 SCREENING 9 MARS LA PARADE at Forum des images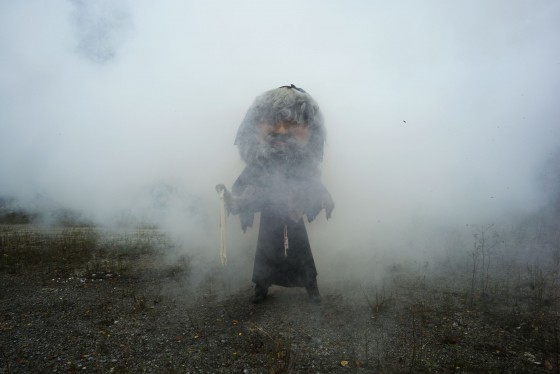 Tinselwood at Berlinale
In "Slate" article de Jean-Michel Frodon
In "Critic" by Nino Klinger
In "Junge west" by Robert Best
TINSELWOOD by Marie Voignier at BERLINALE FORUM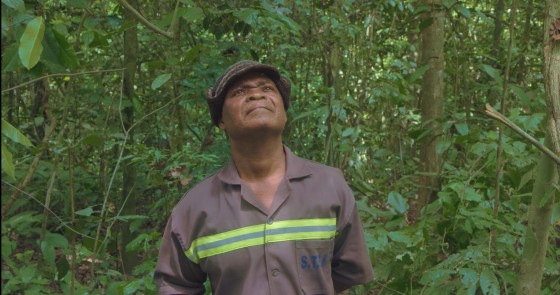 Sat
2017-02-11 13:45 CinemaxX 6 (P&I) (EN)
Tue 2017-02-14 19:15 CineStar 8
(EN)
Thu 2017-02-16 16:30 Akademie
der Künste, Hanseatenweg (EN)
Fri
2017-02-17 16:30 Delphi (EN)
Sat
2017-02-18 20:00 Cubix 9 (EN)

Presse released
THE PARADE in competition at FIPA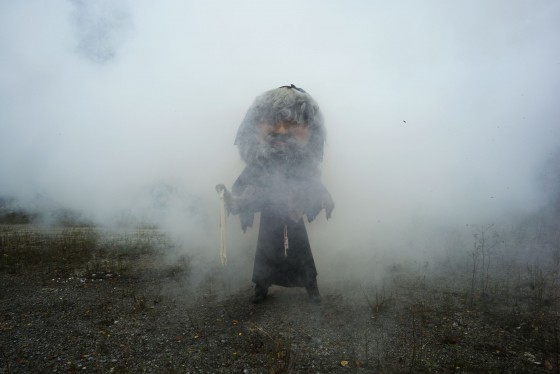 Le Mercredi 25 Janvier 2017 à 18h30 au Colisée, une séance en présence du Jury et suivie par un Questions / Réponses de 20 minutes.
Le Vendredi 27 janvier 2017 à 21h15 au Théâtre - Casino Municipal.

We will be there !