Visions du Réel 2022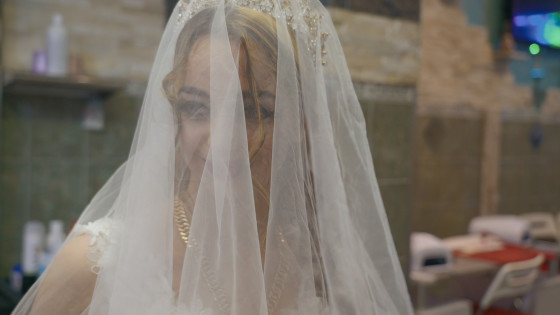 My Paper Life
Taamaden
The Positive Energy of Gods at FAME & Filmer le travail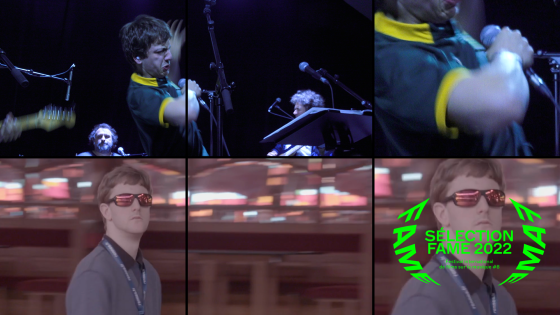 L'Énergie positive des dieux de Laetitia Møller a été primé aux festivals FAME (prix du public) et Filmer le Travail (prix de la restitution du travail contemporain)

Et sera projeté à Marseille vendredi 4 mars 2022 au festival La Première Fois.
La Terre du Milieu selected for César 2022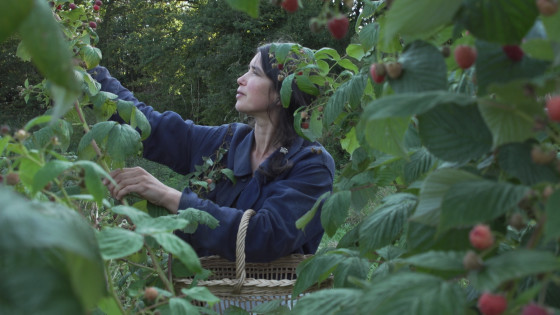 Cette année, l'Académie des César a créé une nouvelle sélection pour le court-métrage documentaire. "La Terre du milieu" de Juliette Guignard fait partie de la sélection officielle, qui sera présentée sur la plateforme de visionnage César 2022. Le premier tour de vote désignera les 4 films nommés pour le César du Meilleur Film de Court Métrage Documentaire, qui seront révélés le mercredi 26 janvier 2022.
Communiqué de presse
Extract
TAAMADEN PRESS REVIEW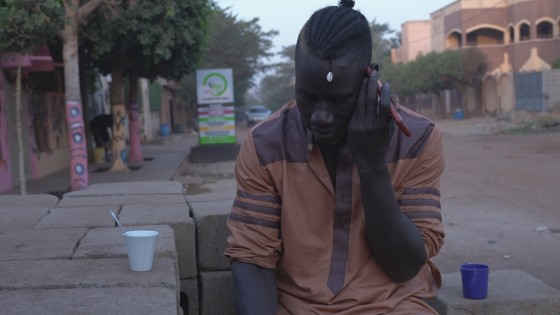 Business Doc Europe - IDFA International Comp review
The Film Verdict - Oris Aigbokhaevbolo
(Français) IDFA 2021: Taamaden et Sur le fil du Zénith sélectionnés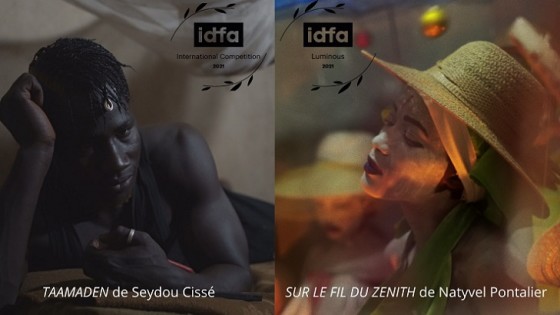 "In Taamaden, Mali-born artist and documentary filmmaker Seydou Cissé tells an original and intimate story about the everyday lives of immigrants and their ties to spiritual leaders. Switching smoothly between Africa and Europe, he shows how African occultism finds a place in Europe via the smartphone, and how faith and hope can be as strong as harsh reality." IDFA 2021

Projections : Samedi 20 novembre à 19H00 (Presse & Industrie), Tuschinski 5 / Dimanche 21 novembre à 18H00, Tuschinski 2 / Lundi 22 novembre 12H45 + Rencontre avec le réalisateur, Tuschinski 4 / Jeudi 25 novembre 14H15, Munt 3 / Samedi 27 novembre 20H30, De Balie Grote Za

""Who were we before we were discovered?" This is just one of the questions Pontalier wonders about in her accompanying voiceover, as she recalls memories of her family over calm scenes of Gabonese jungles and villages drifting by. She talks of transcendental experiences in which her ancestors make contact to keep their traditions alive. " IDFA 2021

Projections : Samedi 20 novembre 20H15, Munt 12 / Vendredi 21 novembre à 11H00, Munt 3 / Samedi 22 novembre à 21H00, Tuschinski 5 / Mercredi 24 novembre à 18H45, Munt 10 / Jeudi 25 novembre à 14H00, Podium Mozaïek
IDFA/Taamaden
IDFA/On the Zenith's edge
L'ÉNERGIE POSITIVE DES DIEUX SELECTED FOR CHAMPS ÉLYSÉES FILM FESTIVAL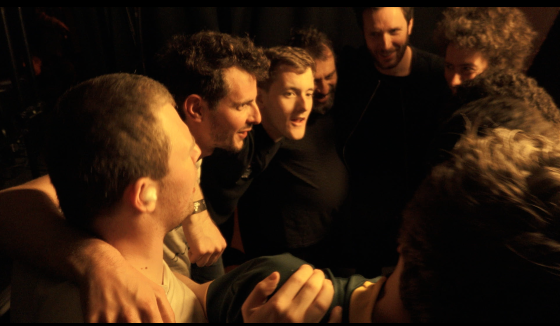 The band Astereotypy performs under the artificial lights of a stage, touring with their album L'Énergie positive des dieux (The Positive Energy of the Gods). Their music is a surge of electric rock. Their lyrics are wildly poetic. Accompanied by four musicians, the singers of the group are Stanislas, Yohann, Aurélien and Kevin. They are in their twenties, with a singular stage presence and style. Their collective adventure is a cry for freedom.

Date & Time - screenings followed by a Q&A with Laetitia Møller:
Thu. 16 Sep 2021 - 21:15 - Le Balzac - French with English subtitles
Sat. 18 Sep 2021 - 16:15 - Publicis Cinémas - French with English subtitles
MIDDLE EARTH SCREENINGS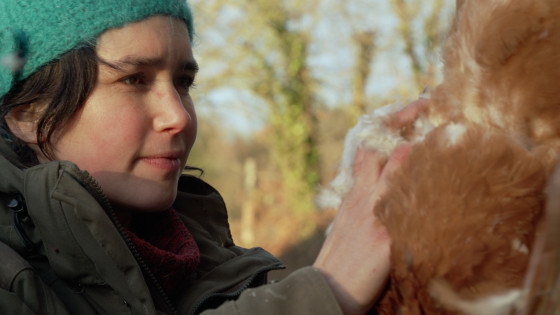 Camille est devenue paysanne, comme on dit de quelqu'un vivant avec le pays. Elle a choisi la Creuse, une terre rude et souple, laborieuse et lumineuse. Elle éprouve un rejet grandissant des normes agricoles qui contrôlent sa production. Élever ses trois enfants, prendre soin de ses animaux et de ses plantes, sera toujours plus important que le rendement. En miroir, les enfants apprennent aussi à faire des choix devant les normes que leur impose l'école.

FESTIVAL BELDOCS • Belgrade (Serbie) - Compétition internationale, projection le 10 septembre 2021
FESTIVACHE • Festival de film sur le monde rural - Cinéma Paradiso, St-Martin-En-Haut 10 et 11 septembre 2021
CINÉMA LE COLBERT • Aubusson (en partenariat avec CINA) - Projection le 13 septembre 2021 en présence de la réalisatrice
LES ASSISES DE L'ÉCOLOGIE POPULAIRE • Kremlin-Bicêtre - Projection le 14 septembre 2021
CINÉMA LE REX • St Léonard de Noblat - Projection le 14 septembre 2021 en présence de la réalisatrice
FESTIVAL PAYSANS AU CINÉMA • Agen, projection le 25 septembre 2021
FESTIVAL PLEIN CHAMP • Villetaneuse - Projections les 24 et 26 septembre 2021
SEMAINE DU DÉVELOPPEMENT DURABLE • Pau - Projection le 26 septembre 2021 à 15h
FESTIVAL INTERFÉRENCES • Lyon / Bibliothèque de la Part-Dieu - Projection le 19 novembre 2021
MOIS DU DOCUMENTAIRE (MEUSE) • Projection le 26 novembre 2021
BELDOCS
L'ÉNERGIE POSITIVE DES DIEUX SÉLECTIONNÉ EN FESTIVAL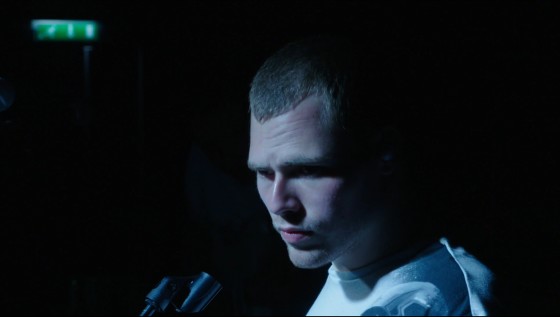 Leur musique est une déferlante de rock électrique. Leur aventure collective est un cri de liberté. L'ÉNERGIE POSITIVE DES DIEUX de Laetitia Møller sera projeté au Festival Résistances ce dimanche 11 juillet à Foix, puis au Festival de cinéma de Douarnenez fin août.
FESTIVAL RÉSISTANCES
COMMON BIRDS on HEAD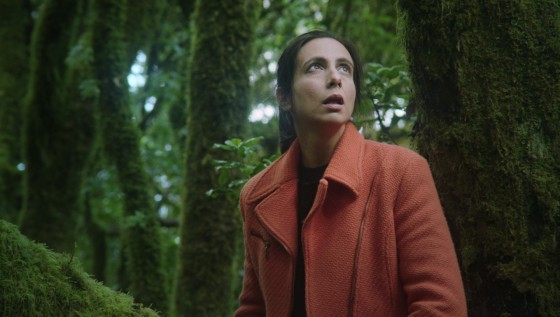 24 March 2021
HEAD, Geneva / ECAL, Lausanne / EDHEA, Sierre
MAPS Online - Art Master Symposium 2021
Common Birds is presented and screened as part of a one-day Symposium: "On fugitive presences of resistance with Silvia Maglioni & Graeme Thomson"

https://edhea.ch/en/projets/maps-online-master-symposium-2021
THE ULTIMU SOGNU online KUB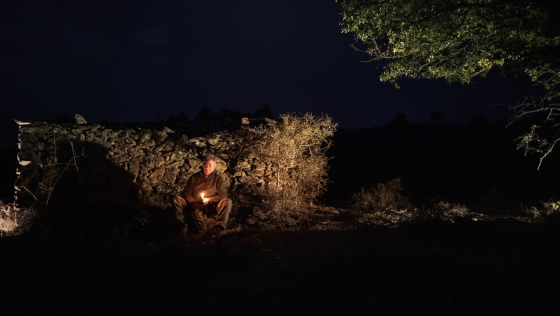 L'ultimu sognu est une rêverie primitive. Un conte. Un incantation. Un fil de parole où chaque mot est pesé ; une écriture donc. Un film poème qui scrute les augures. Des images hors du temps, qu'elles soient anciennes ou contemporaines, racontent la vie des bergers dans la montagne corse. La forêt pour les bêtes sauvages et la mort qui rôde. De jour comme de nuit, à l'ombre des colonnes de fumées de l'écobuage, nous foulons ce territoire mythique du maquis d'où une voix se fait entendre, celle d'une mazzera qui nous dit que dans son rêve, la mort des bêtes annonce celle des hommes.

Excentrics, une collection en partenariat avec la

SCAM *
SANKARA IS NOT DEAD in La Fête de l'Humanité Autrement

SANKARA IS NOT DEAD de Lucie Viver is scheduled during the online event La Fête de l'Humanité Autrement 2020.
Two screenings are planned on La 25 ème Heure : FRIDAY 11 SEPTEMBER at 10:30am and WEDNESDAY 16 SEPTEMBER at 10:00pm.
Buy your tickets here
SANKARA IS NOT DEAD receives the First Prize at Rhode Island International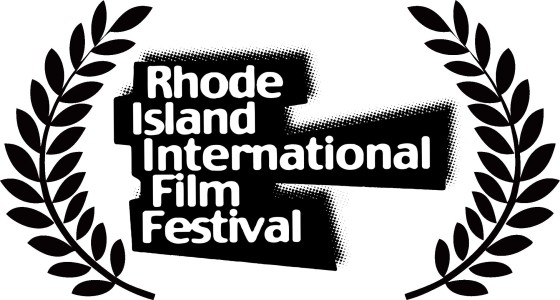 SANKARA IS NOT DEAD de Lucie Viver receives "Breaking boundaries" First Prize at Rhode Island International Film Festival
A First Prize shared with the film AFTER YOUR REVOLT, YOUR VOTE by Galadio Parfait Kabore
Breaking Boundaries: Films that celebrate the endurance of the human spirit and resilience in the face of injustice.
TORINO FILM FESTIVAL ULTIMU SOGNU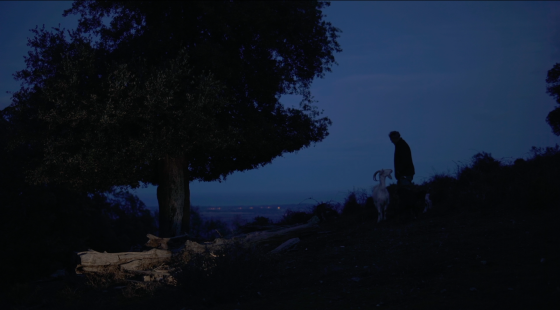 "La seule chose que j'ai, c'est la beauté du monde
la seule chose que je sais c'est que j'aimerais le conserver" 

Baustelle, la chanson d'Alain Delon.


En cette période marquée par l'attente de la catastrophe et bouleversé par l'urgence de l'éviter, TFFdoc a décidé de se donner le temps de s'arrêter pour contempler ce que nous avons autour, de profiter du plaisir d'être dans le monde.
Cet espace a pour titre " la seule chose que j'ai, c'est la beauté du monde " et se compose de quatre documentaires et de la conversation avec l'écrivain et philosophe franco " Bifo " Berardi. 
La beauté pourra-t'elle nous sauver, nous sauver ?

37th Torino Film Festival
TFF37 INTERVISTA Lisa Reboulleau
VIENNALE ULTIMU SOGNU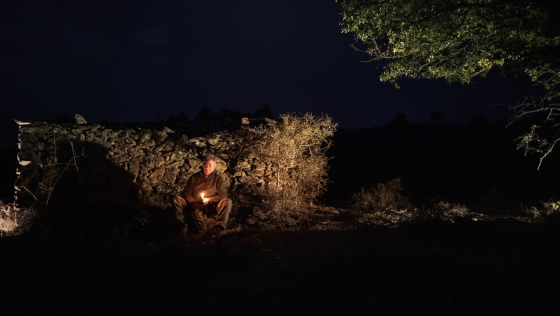 This film evokes a time in the lives of Corsican farmers when existence was not merely a matter of labour, food, animals, and the soil; just as crucially for their continued survival, it involved dreams, signs, visions, spirits and protective spells of the type that Jean Epstein once filmed. This way of life passes not only because of the encroaching modern world, but also because the old ways, and the most enchanted members of the community, have died. Reboulleau weaves speech, music, documentary-like images, and striking archival footage of the region into an elegy that transcends naturalism. (Adrian Martin)
The Filmfestival Viennale
JI.HLAVA IDFF ULTIMU SOGNU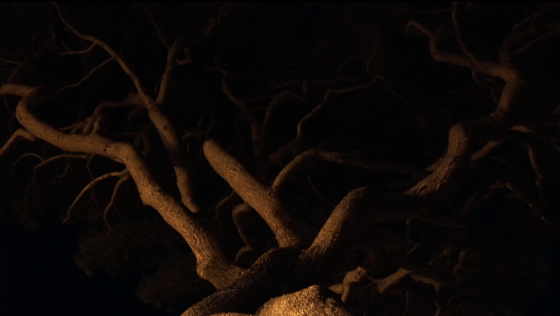 Deep inside the wild nature of Corsica, a woman leads her lonesome life, with menacing forebodings of the future passing through her dreams. She keeps entering the forest, hunting after wildlife and in the eyes of her dead pray, she can see faces of people doomed to pass away soon. The locals think about her as an insane beldam, turning away from her except for a shepherd who had already found out for himself that her gift of telling fortunes is real. A dark film filled with mysterious atmosphere lets the audience into the world of island legends, folk tales and rural superstitions. The film also makes observations on the everyday work of shepherds in the open nature, meanwhile involuntarily contemplating topics posed beyond the horizons of human understanding.
JI.HLAVA IDFF